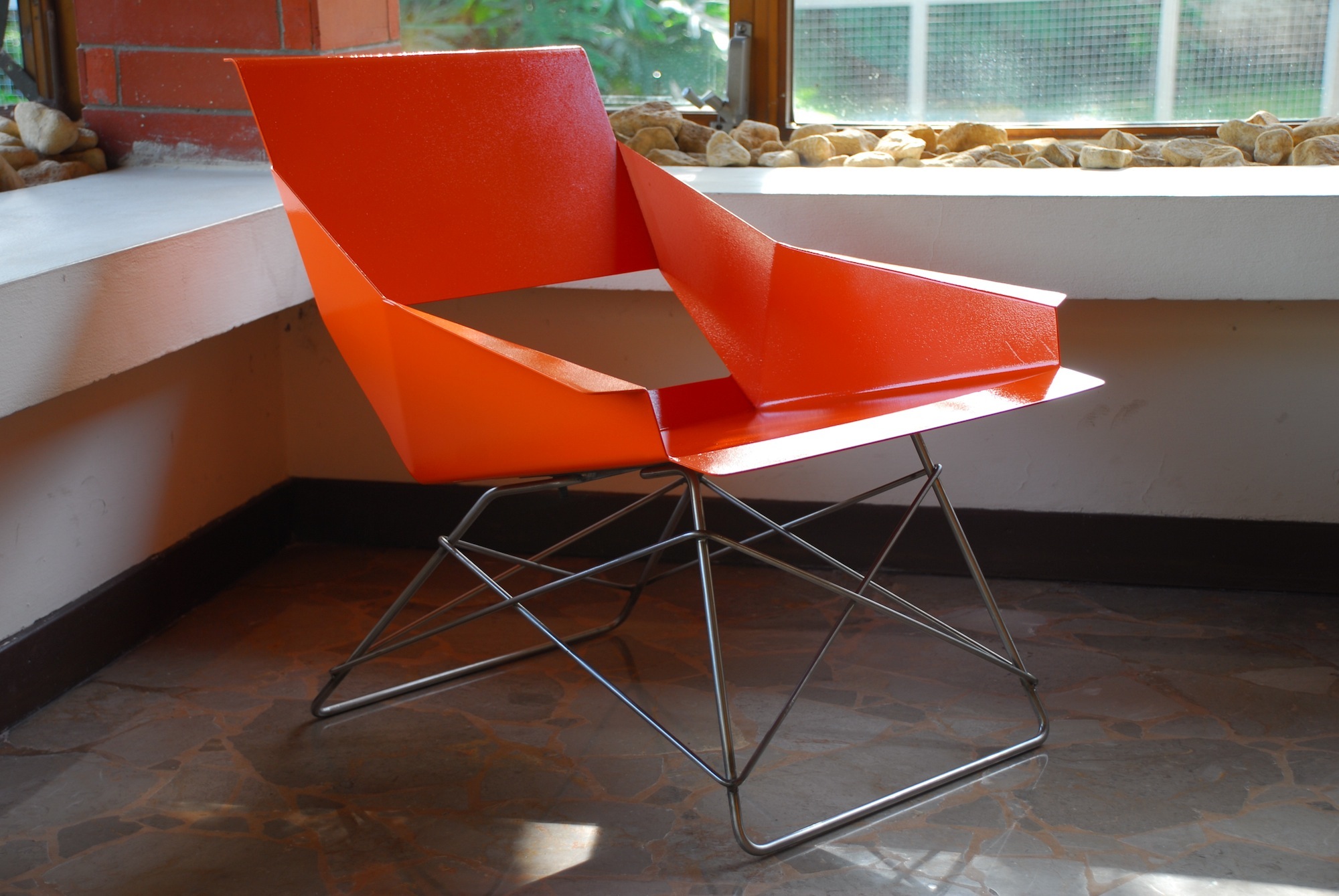 Lounge HSLM/M
Conceived as an origami experiment, the seat and back of the H-SLM/M chair are cut and formed from a single piece of sheet metal, resulting in a sleek and elegant piece.

This hip chair will make a statement in your living room or patio, and is equally
at home indoors or out. Made out of bent sheet metal and stainless steel,
the chair is available in a variety of solid colors.
Designed by Javier Cristiani for Markamoderna.