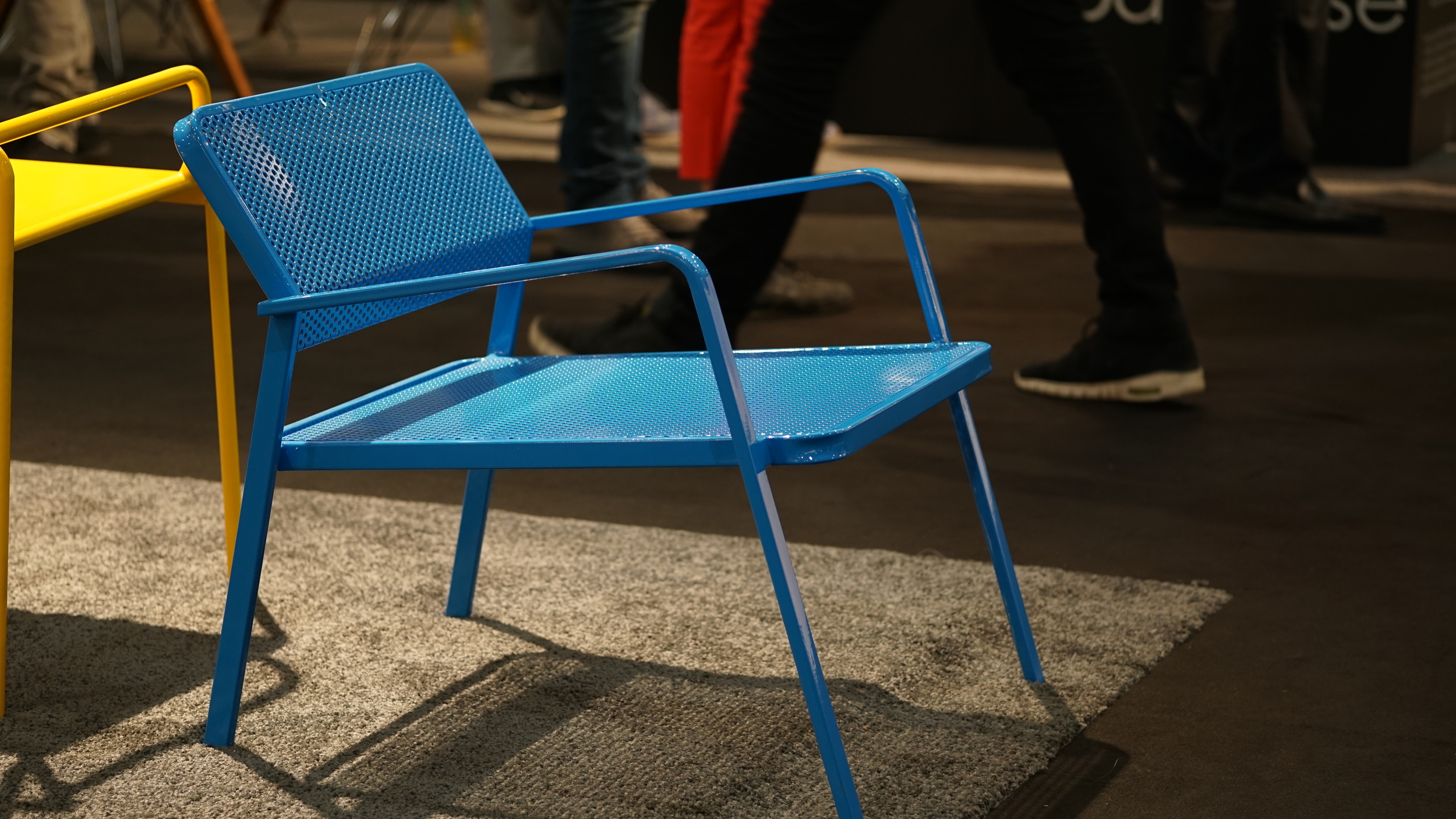 API Lounge
The API Lounge was designed with outdoor relaxation in mind. Its durable stainless
steel frame is complemented with perforated stainless steel sheet for the seat
and back, resulting in a light and stackable option for any patio or cafe.
Its sleek design is available in a selection of solid colors, finished to withstand the
elements.
You can pair this with its sister, the API Chair.
Designed by Javier Cristiani for Markamoderna